About Us
Founding Partners.
The company was founded by Morne Du Toit in 1998 together with Andre Botha, sadly Andre passed away, but without him all of this would not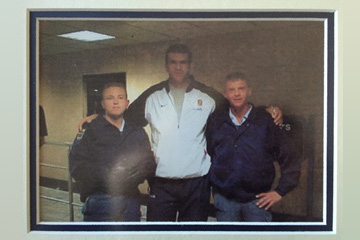 have been possible.
Alwyn Olivier joined the company as Director in 2008. We served in the South African Police together for many years and from there the friendship and business was formed.
Within a year our team grew from a 2 man team to 27 employees and kept on expanding, to enable us to provide a better service to our clients, we opened two more branches, one in Durban (KZN) , and the other in Epping, (CPT)with our head office based in Honeydew, (JHB).
Global Risk Solutions in the chosen provider of specialized security & counter risk services to local and global clients, GRS's main focus falls on counter risk & specialized security services (Executive protection, Executive Investigations, Brand Protection & Security Services).
Company.
Global Risk Solution confirms and complies with legal and statutory requirements and is a registered security service provider with the Private Security Industry Authority (PSIRA). Global Risk Solutions also complies with the terms of personal and public liability insurance cover.
Personnel.
GRS has a permanent staff compliment of over30 highly trained close protection operatives and forensic investigators as well as an extensive database of personal protection personnel available locally as well as globally. Because we only employ personnel with the requisite skills in forensic investigations as well as executive protection and related services, we are able to match all our personnel to the highly specialised tasks at hand. All assignments are overseen by GRS management as well as our highly experienced and skilled managers.